Join this seven day research project to help Lambeth Council understand how to get more people in the community digitally connected. 
We are looking for a team of young people with experience of the problems of accessing on-line education who are keen to gain experience, develop skills and work in a team to deliver a real project for our client.
Our Client 
Lambeth Council wants to tackle digital exclusion so all residents have fair access to public services and can participate equally in society. It has a particular focus on ensuring digital inclusion for:
disabled people

children from families with English as an additional language

adults who are out of work

black, asian and minority ethnic communities. 
The Digital Inclusion Fund has been established with £200,000 investment from the Council to provide equipment, internet connection and support via schools and voluntary sector organisations in the borough. Following a successful crowdfunding campaign the Council will shortly be launching a next round of funding for schools and voluntary and community organisations with a focus on children and young people. 

The Project
Lambeth Council has asked We Rise to carry out research to help them understand the impact of the Digital Inclusion Fund so far and how to improve its impact in the future. 
The project is based in Brixton at We Rise offices at 3Space International House. The normal working day is 10am-4pm.
You must be available on these dates:
Wednesday 14th July

Friday 16th July

Monday 19th July – Friday 23rd July
You will receive £10 a day to cover lunch and travel expenses, with a celebration lunch on the final day. The dress code is smart casual.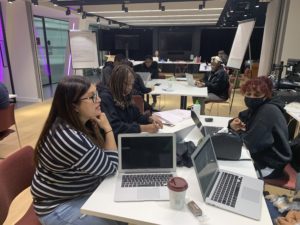 You will work in a team to carry out the work with guidance and support from We Rise and research professionals. You will receive training in qualitative research from research expert Linda Jackson who is collaborating with We Rise on this project.
You do not need any previous experience or knowledge. Our structured process takes you through the project from beginning to end. 
Day 1

Day 2

Day 3-5

Day 6

Day 7

Scoping the issues

Presentation of the brief from Lambeth

What are the key issues? 

Develop Theory of Change

Define target respondents – who should we speak to?

Research Design 

Research design + key questions

Create interview guide and analysis framework

Practice skills and do role play

Fieldwork

Young people work in teams to carry out the data gathering and interviews with support from We Rise coaches 

Analysis of findings

Identify key issues: 

Develop framework – key findings and recommendations

Team works collaboratively to create Presentation 

Presentation

Presentation from young team to client

Celebration

Feedback

and evaluation of impact on young people
We are also recruiting a social media team. Their job is to document the project, raise awareness of the issues, share case studies and insights, and build links with community organisations through images, video, instagram stories and instagram live. These will be shared via Instagram @WeRiseBrixton to local schools and community organisations and via Lambeth Council's social channels and website. 
About We Rise
We Rise was created in Lambeth to give real work opportunities to young people who want to access the world of work but lack professional connections. We recruit teams of young people from diverse backgrounds who are in year 12 in Lambeth schools. 
Our innovative model of team based work experience inspires and motivates young people. 100% of those who have taken part in our projects have gained new skills and 92% would recommend We Rise to a friend. 
We benefit young people by:
Inspiring you about different jobs and careers

Developing your voice, confidence and sense of yourself

Improving your careers knowledge and cultural capital

Building your communication and networking skills

Developing practical and technical skills for work

Connecting you to professionals, organisations and opportunities. 
We have worked directly with over 700 young people, 91% from black and minority ethnic backgrounds, and over 200 volunteers, employers and professionals. 
We connect young people with professionals who volunteer to Mentor young people to support you to take the next steps to achieve your goals in life.
About you
We are looking for a team of 10, split into 8 researchers and 2 social media creators.
This project is relevant for anyone studying sociology, geography, politics or information technology. It is a great project for anyone who cares about social justice.
We are keen to involve young people who have direct experience of digital exclusion:
You may experience technical and connectivity issues yourself, for example lack of data on your phone, lack of Wifi at home, poor connections, broken microphones, having to use your phone because you do not have a pc, having to share equipment with other family members or lack of space to work.
You may live with people who find it hard to access online services, for example because they are not native English speakers, lack digital skills, have learning disabilities or are vulnerable older people. 
Benefits for you
This project will give you fantastic real work experience for your personal statement or job application.
You will develop your confidence and understanding of clients, projects and the world of work.

You will develop a range of essential skills particularly communication skills – listening and speaking – and skills for working with others – teamwork and leadership. 
You will develop specific skills for research such as conducting interviews, making concise notes, analysing data and creating powerful reports. 
You will develop personal skills such as self confidence, setting and achieving goals and awareness of your own strengths. 
At the end of the project you will have an example of a real project  you have delivered.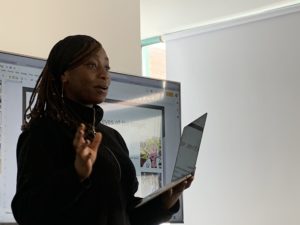 Join this seven day research project to help Lambeth Council understand how to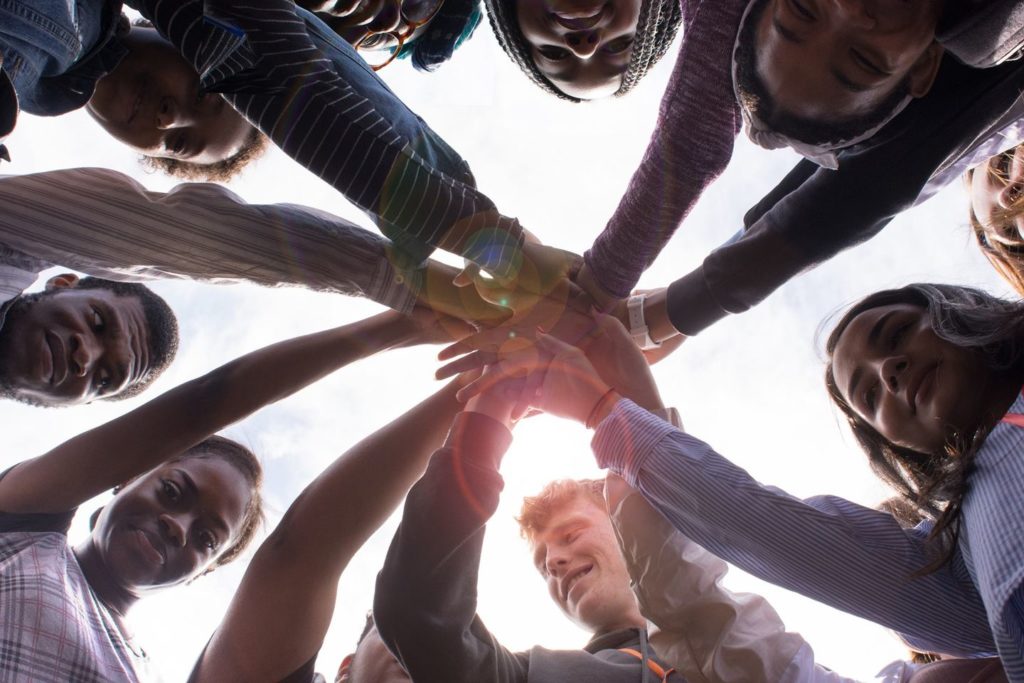 We Rise is an award winning community business with a mission to empower young people to create successful futures.
Join the growing community of champions empowering Brixton youth.