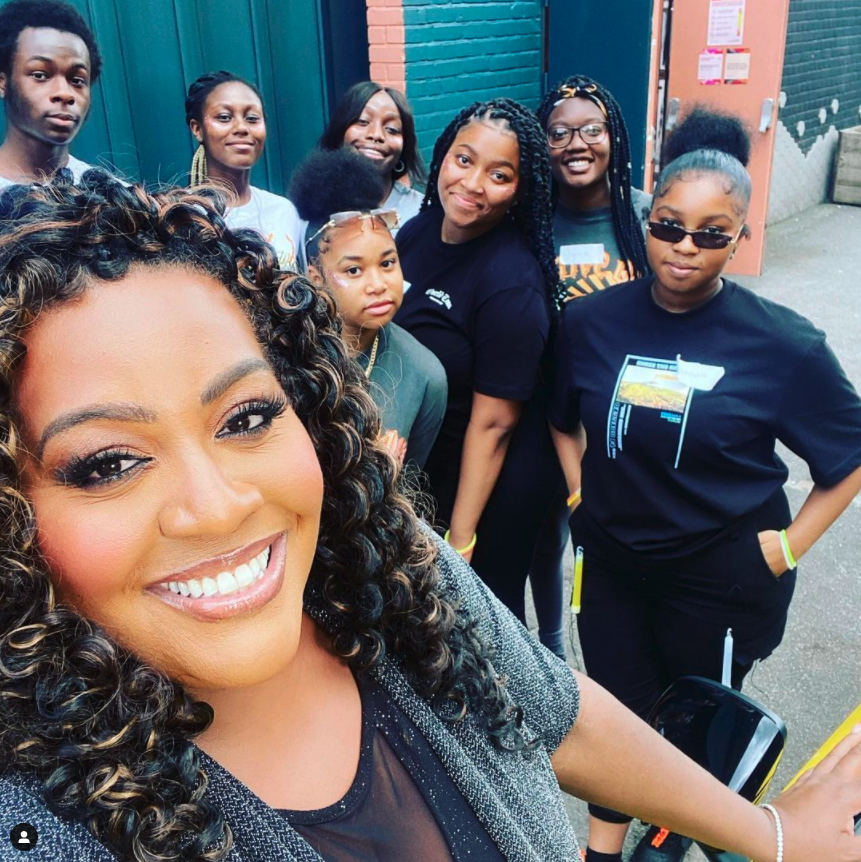 We spoke to the team at ITV about why they are keen to partner with We Rise and the benefits it brings to them.
Anne-Marie Leahy, Executive Producer of ITV Daytime Competitions made the collaboration work. She identified the opportunity to work on a particular competition video and brought her people and resources together with the We Rise team to create the project.
"Working with We Rise has been fantastic. They are organised, proactive, ambitious and dynamic. I think We Rise are amazing.

Anne-Marie Leahy, Executive Producer
Meaningful hands on work experience
We Rise has developed a unique approach to work experience. Teams of young people do real work in collaboration with professionals. As an employer, Anne-Marie sees how powerful this approach is in inspiring, developing and nurturing young talent.
"What's unique about We Rise is the work experience they are offering young people is hands on. They are really entrepreneurial in the sense that they are offering young people meaningful work experience rather than observational work experience.
The students that work with We Rise and the companies they collaborate with are getting hands on experience in so many different industries and that's invaluable.
We've collaborated step by step along the way. They're flexible, they've adapted to the needs of ITV as a brand and I think together we've formed a perfect union and I think it bodes well for the future."
Access to new talent
In common with many employers, ITV sees the value of tapping into new sources of talent, creativity and ideas.
"We Rise gives us access to new talent. They are inspirational and help us focus on searching for new creativity and new ideas. We Rise have given us at ITV the opportunity to work with people we wouldn't normally get to know."
We'd like to continue collaborating with We Rise. ITV really wants to nurture, and bring on new talent and working with social enterprises like We Rise makes it possible."

Anne-Marie Leahy, Executive Producer
Mariam Hussain, Senior Producer Director is passionate about promoting diversity within ITV. She's been a fantastic role model and coach to the young people on the project, taking them through the challenges of creative ideas, scripting, finding locations and props and directing the shoot and edit.
Driving diversity – on and off screen
ITV has a serious internal drive to attracting and developing diverse talent. Mariam and many colleagues who came to speak to and inspire the We Rise students during the week, are part of ITVs internal diversity leadership network.
"In a time when we are looking for a diverse cast on screen and off screen it's incredible social enterprises like We Rise Brixton that can build these partnerships to give young students an opportunity to get real life work experience. We Rise have great partnerships with schools."
Opening up careers and opportunities
By collaborating with We Rise, ITV is able to give young people exposure to careers they might never have thought of while they are still at school.
"We produce phenomenal content across all different platforms. These students are getting exposed to people across the industry – from finance, production, producer-directors, editors, sound, cameras to freelance staff and talent. It gives them on the ground work experience which is invaluable, its money can't buy.
You get to see how much passion that We Rise Brixton brings to the table. As partners we want to give as much back and open up careers in the industry."
Inspiring the next generation
The ITV team can see the difference they have made to the students that they have worked with.
"For us its been a win win. We have had some incredible students come through who now want to go off and be producers, be directors and that wouldn't have happened if we hadn't formed this collaboration and partnership in the first place."
Being able to go back to students we've worked with before and see this progression, its fabulous.

Mariam Hussain, Senior Producer Director