Our team of 8 talented young people were shortlisted to create a showcase design in collaboration with local Architects Carver Haggard and Engineers Tisserin Engineers for the Brixton London Festival of Architecture competition.
Let's Put Young People at the Centre of Brixton
We were delighted that our young team of Nesa, Hannah, Ismael, Jessica, Lamirah, Juanna, Laura and Nafisa got down to the last 6 in the London wide competition to present their ideas to the panel of professionals from business, design, heritage and commissioning expertise backgrounds. 
Despite a tight budget, short timetable and a tough environment to work in, the team flourished to produce a proposal that celebrated local young people's achievements and interests.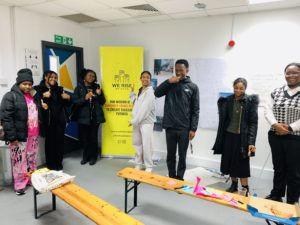 Our young team's ideas
The festival theme was 'People at the Centre of Brixton' and our team's concept fitted the brief perfectly – they wanted to share with everyone who passed through Brixton how brilliant our young residents are.  Their showcase proposed a series of colorful banners that shared our young people's achievements; what are they most proud of; what is the one thing that people would not expect when meeting them for the first time; and what are their hopes for the future?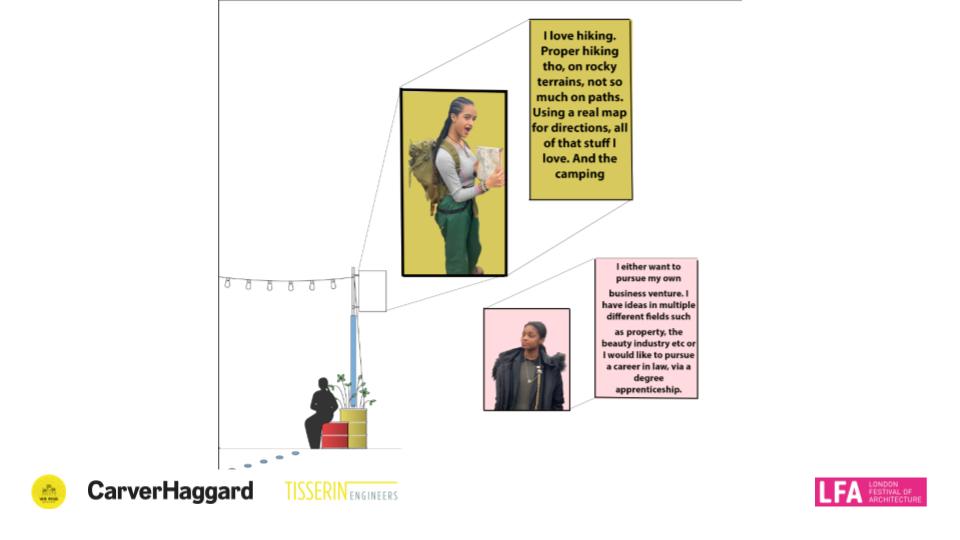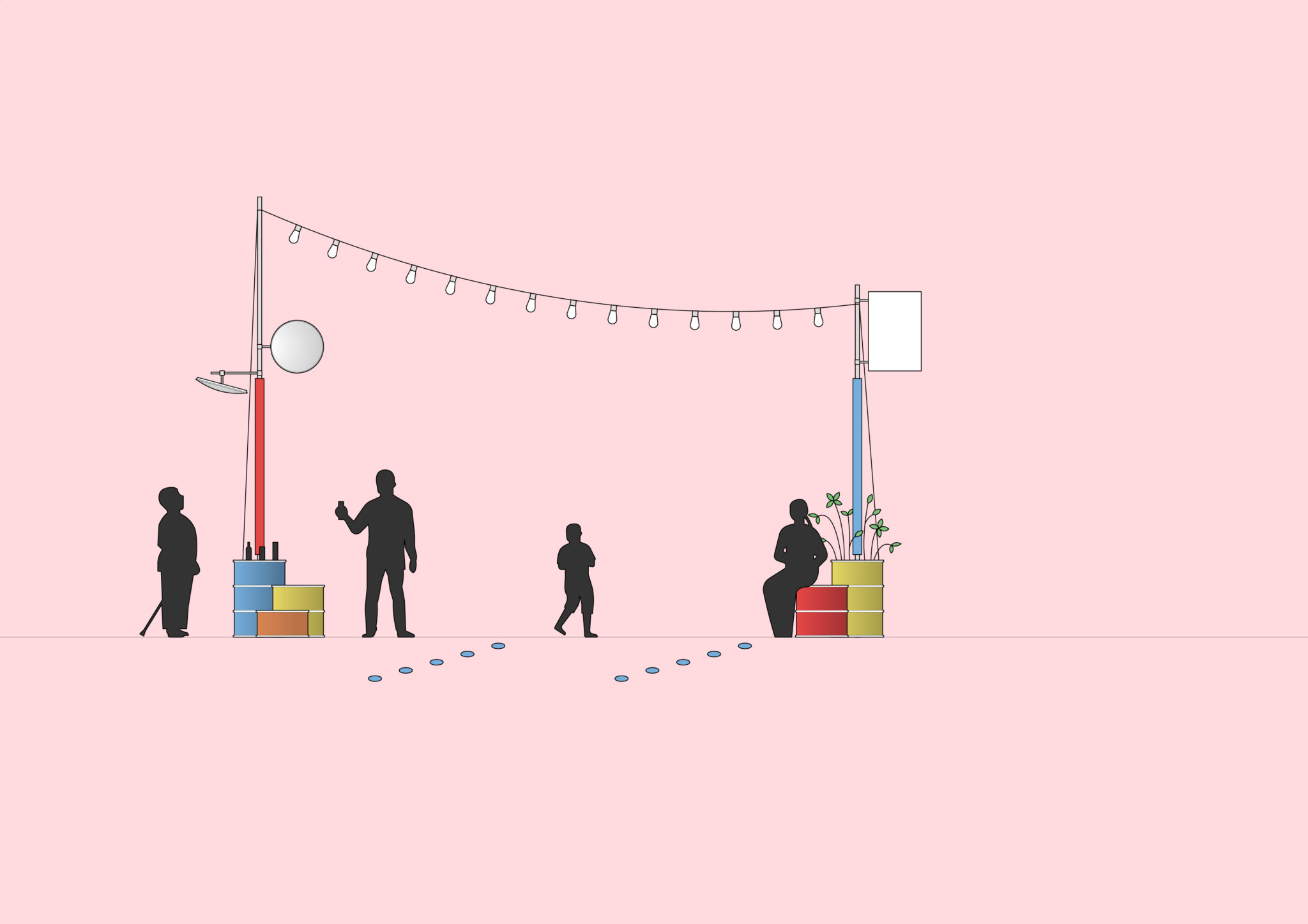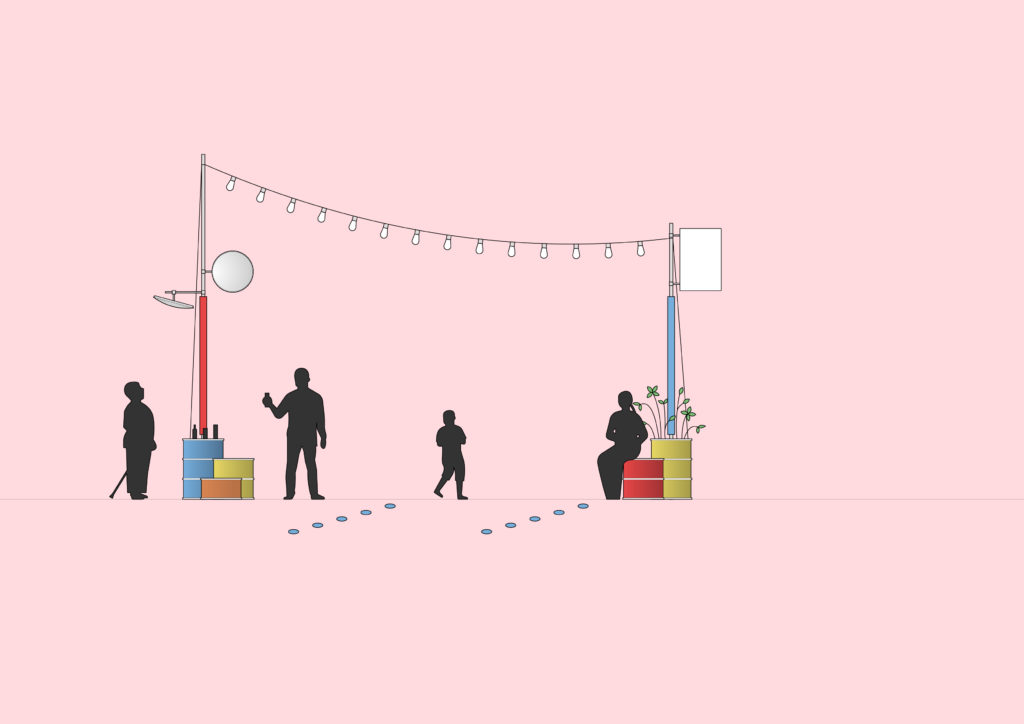 Their inspiration was to challenge misconceptions about young people in a truly myth-busting style.
'The young people of Brixton are truly brilliant and we want our idea to allow them to shine…..literally.  We want to celebrate their achievements and importantly their ambitions.  Lambeth Council has declared that we are a child friendly borough.  Let's put young people at the center of Brixton and tell everyone how inspiring they are.'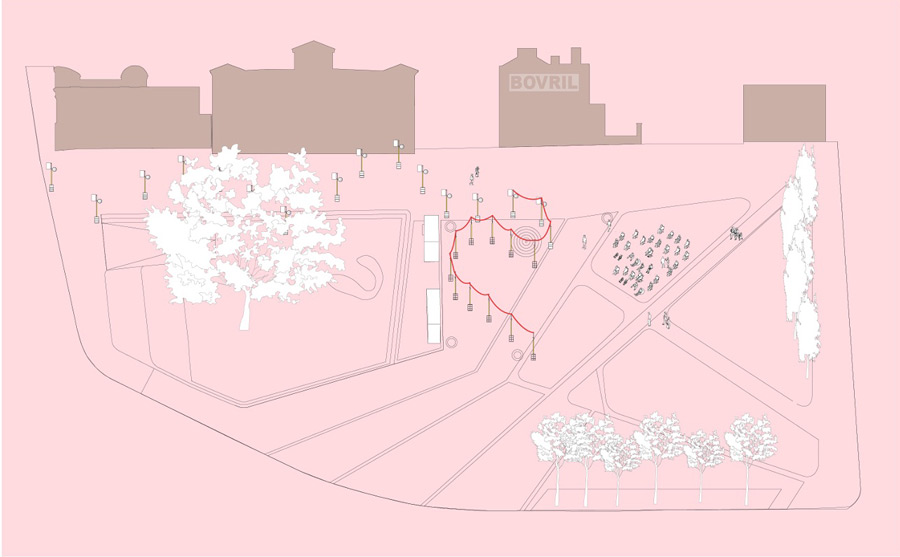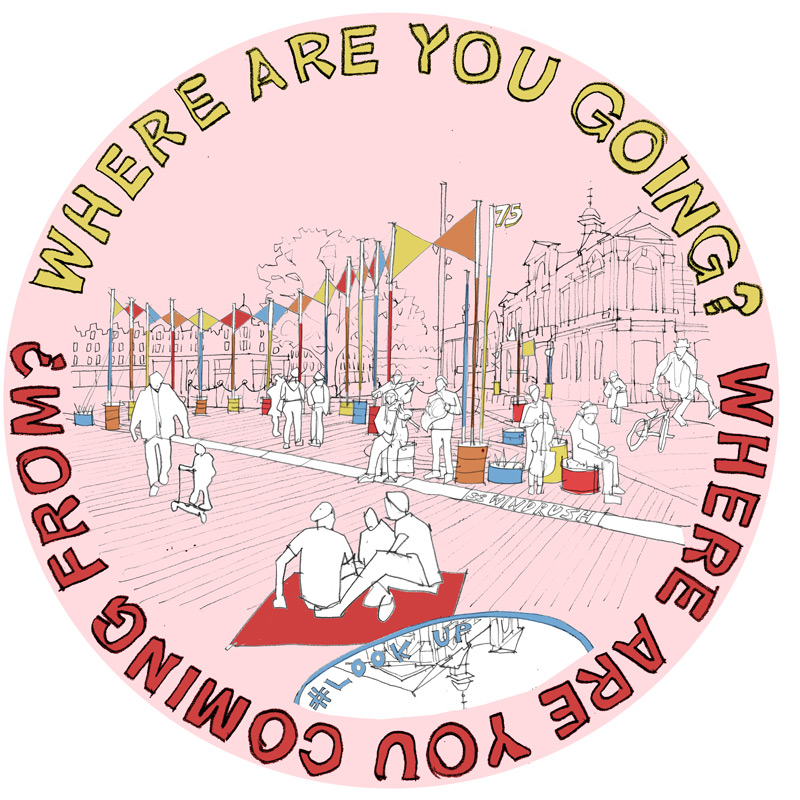 Insight and Inspiration
True to our We Rise values we wanted to use the opportunity to give the young team the kind of experience and exposure that would offer career insight and inspiration as well as evidence they could use as a step up.  It was essential that they were front and center of the process from the initial briefing stages through to the final presentation.
They discovered how Architects and Engineers respond to a brief using site visits, site plans, and most excitingly scale models to help them with the design process.  Being active and hands-on with the fantastic models made by the Carver Haggard team to facilitate the designs was one of the most impactful parts of the process. 
Two members of our brilliant team, Nesa and Hannah also gained extremely valuable presentation experience by pitching the design to the panel.  
What the judges thought
Even though our scheme wasn't chosen to be constructed, taking part in the project proved to be a success as we were able to give Lambeth based young people an opportunity to express their design ideas for a real and local location. The LFA said:
'The panel were extremely impressed with all the quality of the submissions and thoroughly enjoyed hearing your presentation. Getting the concepts to the design stage at such a high level was incredibly impressive, particularly given the short time you had to do so.'
Importantly, two of the team members, Ismael and Hannah now have a great project to talk about in their applications for Architecture and urban planning, which demonstrates how important projects like this are and the positive impact they have on those taking part.