Creative brainstorming and research planning workshop in Brockwell Park.
During October half-term We Rise worked with five budding young film-makers to help Lambeth Council understand what young people want from the planned redevelopment of Brockwell Hall.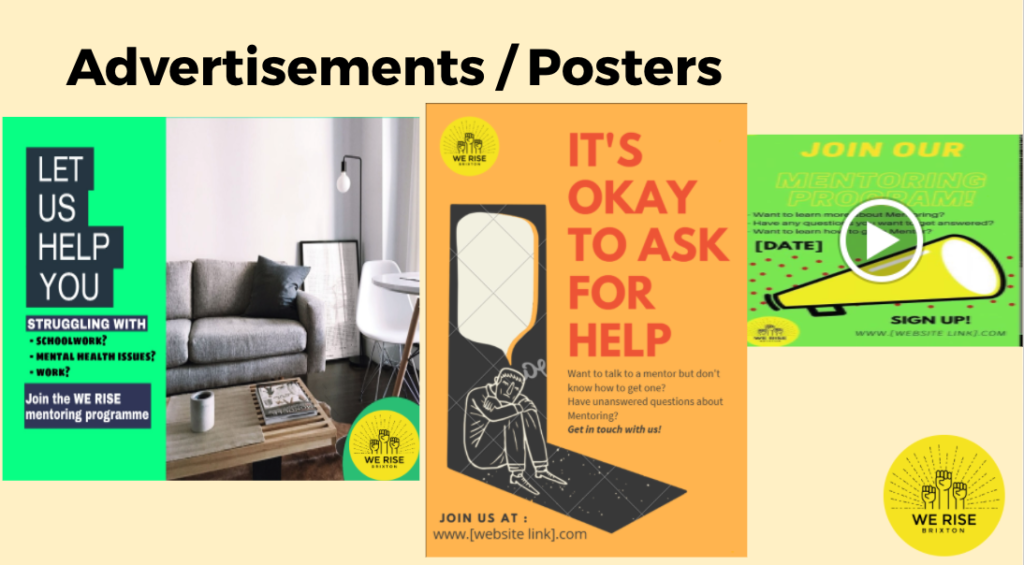 Team Uno's campaign encourages young people to ask for help.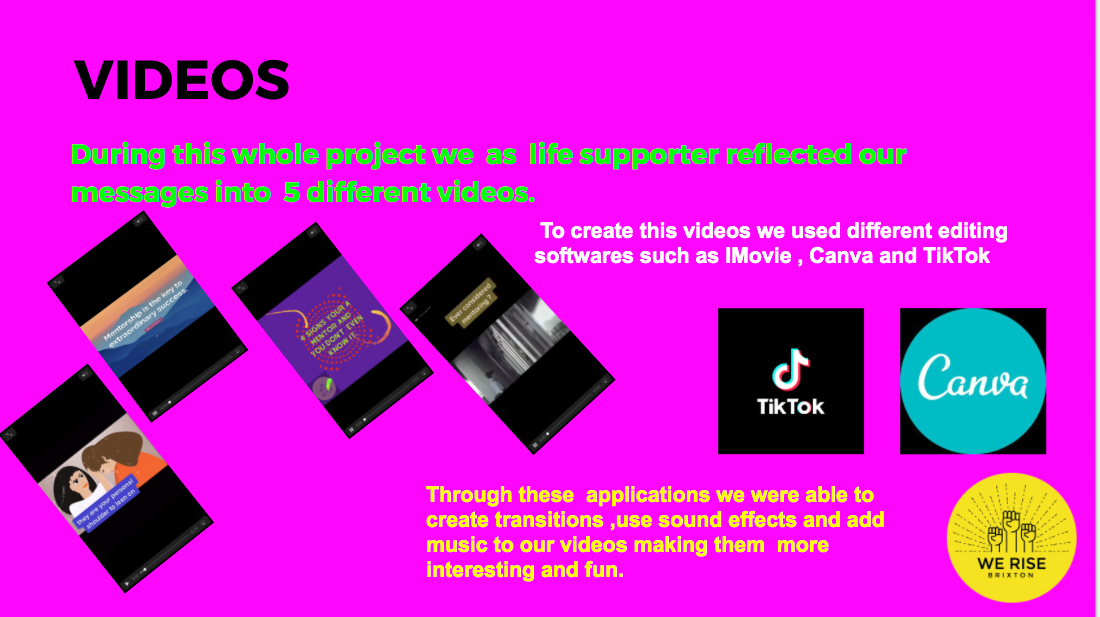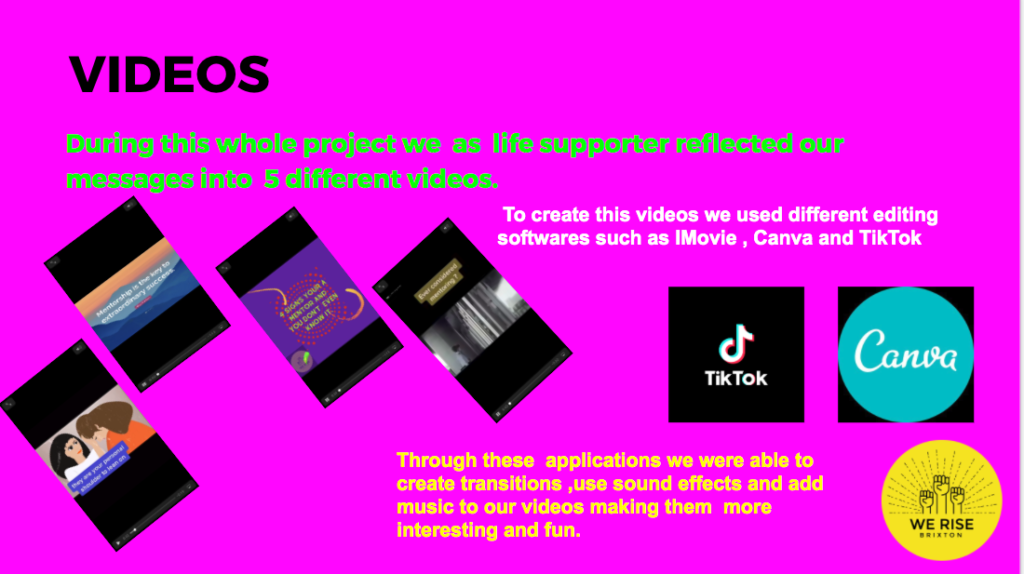 Life Supporters Team created fun videos that emphasise the benefits of having a mentor.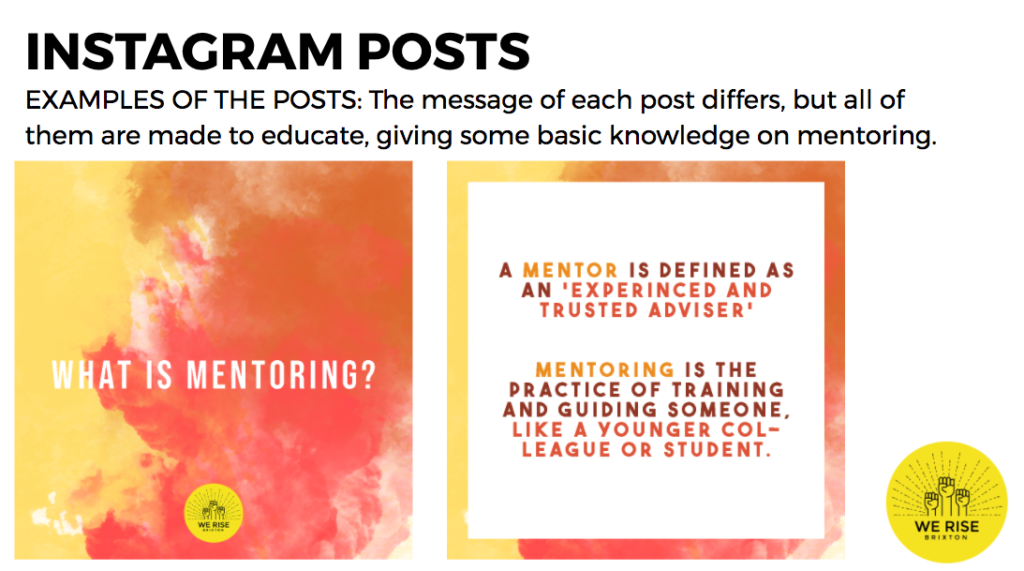 Mind Relievers Team created posts and videos to inform and educate young people about mentoring.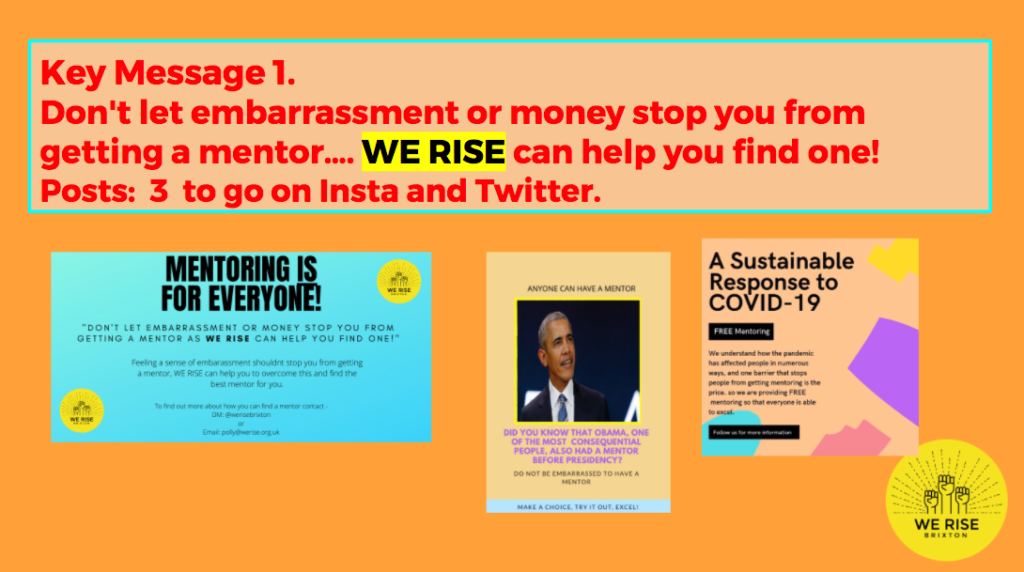 We're Alpha Team addresses concerns they discovered from their research with young people.
Despite the challenges of virtual working, our young teams learnt a lot, especially about team work and communications, and so did we! Here's some of what they told us they learnt:
"how to work as a team in a professional setting"
"how to build relationships with others, how to target an specific target audience and to manage my time more effectively"
"how to make a good campaign and how to present it to people"
"that communication skills are very important and self awareness including confidence too"
"I found that I make a great team leader!"
We'll be using this great campaign material to recruit young people to our new Mentoring Programme. But before we are ready to promote the programme we need to put our mentoring systems in place.
These young people now have a lot of knowledge about mentoring, so this month we are employing seven as Advisers to tell us what they want from a digital system. They will be paid to attend a series of workshops and supplier demonstrations to help us chose which Mentoring Platform to buy.
Our Mentoring Advisers defining the criteria they will use to choose between digital Mentoring Platforms.
By the time we have a shortlist of suppliers we hope to have recruited a new Mentoring Manager to set up and run our programme and help us make the final choice.
If you have relevant experience and would like to work with us to make a difference for young people in Lambeth please do apply!