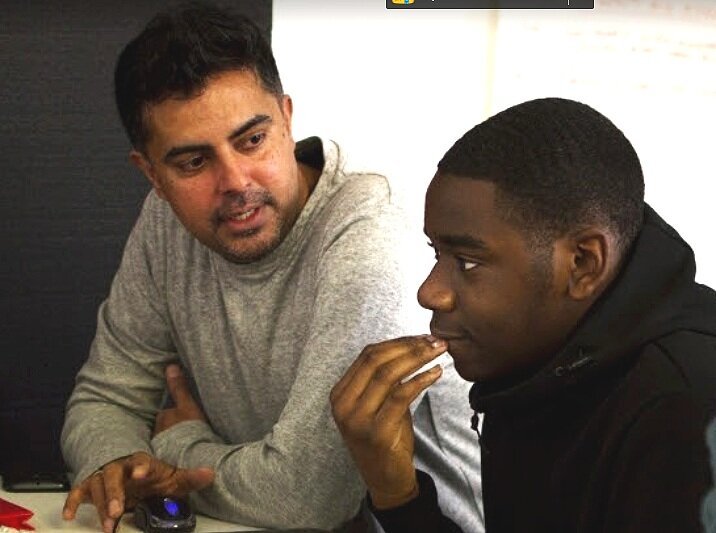 Mentoring is a powerful way to improve the life chances of young people.
The "Covid generation" is at high risk. They have missed their GCSEs, suffered six months of lockdown and will return to a reduced school experience with few extra curricular activities. 
A generation of disadvantaged young people in Lambeth are in danger of falling further behind. They need guidance and connections with the world of work to help them craft a successful future. 
Year 11 pupils, idle for 6 months, missed transition support for sixth form or college and enrichment opportunities that develop their confidence and skills. 16-18 year olds are desperate for career advice and work experience. Many need personal support to help them overcome anxiety, depression and social isolation and help them re-enter the world.
Vulnerable young people have been especially hard hit by Lockdown. One local school has been sending work to 160 kids because they have no online access. A third of Lambeth children are growing up in poverty. Many live in crowded chaotic households with parents stressed about money and lack of food. Without the structure and support of school, these young people can lose all the positive learning in their lives.
Covid has changed and intensified the needs of our community. There is a huge need to build positive personal connections, develop interventions that work online or by phone, and combat rising youth unemployment. 
Young people are resilient and will bounce back, but over the next 18 months hundreds of 16-18 year olds in our community need personal support to help them overcome the challenges they face.  Disadvantaged young people need help to succeed. With normal activities on hold, we believe a massive increase in online mentoring is the answer.  
Over the summer we worked with 23 young people to research the benefits of mentoring and develop a campaign to engage young people. They talked hundreds of their peers – those who had experienced mentoring as well as those who hadn't. They found mentoring has huge benefits on self confidence and achievement. But they also found many young people felt ashamed to ask for help. They felt mentoring should be available for everyone. We are now employing six of the young people as Advisers to help develop our new mentoring programme.
We have been successful in winning grant funding so this autumn we will launch a new We Rise Mentoring programme for 200 young people with two offers:
1. Aspire – a careers focussed programme for young people from BME and/or low income backgrounds who are motivated and ambitious
2. Life supporters – a personal support and development programme for young people suffering from low confidence, anxiety, depression or other barriers to education and employment.
The funding will enable us to establish and launch a high impact, professionally managed mentoring programme for young people in Lambeth that will build their confidence and prepare them for modern professional work. We will design training and resources, run a campaign to recruit young people and mentors, set up a secure, scaleable online mentoring platform and build a community learning culture with events that bring mentors and mentees together.
Within six months we hope to be able to demonstrate results and bring in commercial funding to continue to grow the programme to reach all disadvantaged 17 year olds in Lambeth.
Could you offer mentoring?
We need companies to offer mentors who can help young people access careers. We are seeing a growing appetite from employers to support BME young people, especially in light of Black Lives Matter. In addition we need more people to volunteer to support young people in their community. Home working creates greater flexibility and community orientation.
Our Mentors are volunteers, from the local community and our employer partners. Mentors will receive training and support and be carefully matched with a young person. Young people will receive 12 months of mentoring which will take place online and will also have access to events, masterclasses and projects.
Our ambition is to build a powerful community of learning and connections that supports disadvantaged young people in Lambeth to build their confidence and motivation, overcome barriers of class and colour and create successful careers.
Please join us.
If you would like to volunteer to be a Mentor please apply here.
If you think your company can help, please get in touch: abigail@werise.org.uk
Could you work with us?
We are currently recruiting for an experienced Mentoring Manager to develop our programme. Read more here.